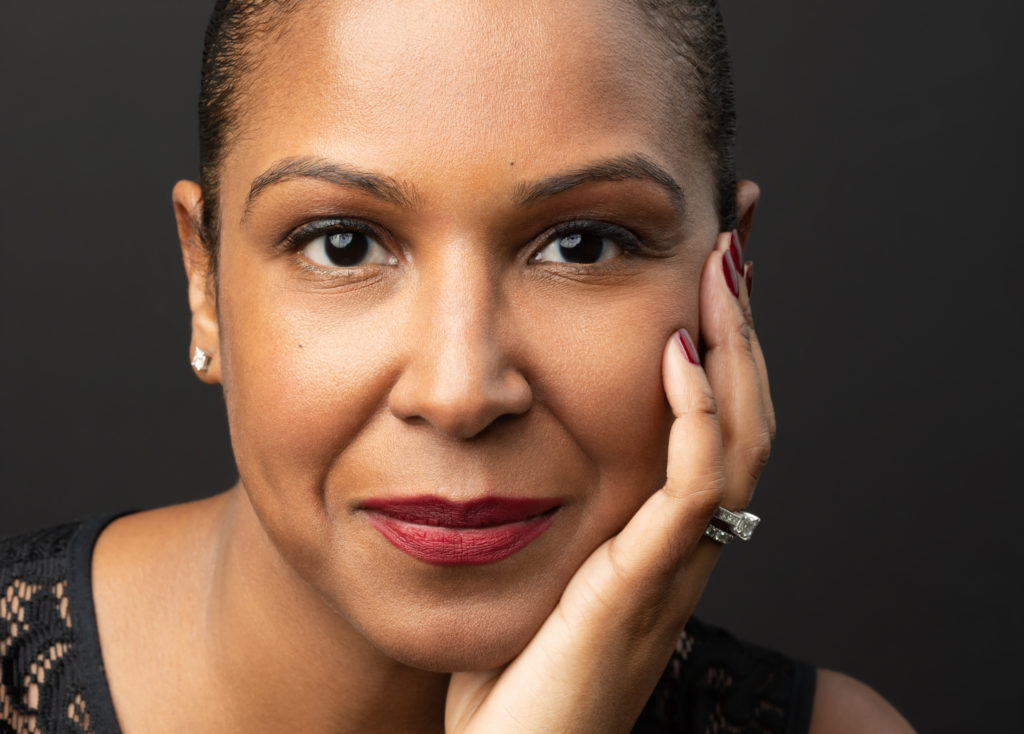 On Episode 7 of Ursa Short Fiction, co-hosts Deesha Philyaw and Dawnie Walton chat with author Cleyvis Natera, author of the new Ursa Original short story, "Fog," and the recently published debut novel Neruda on the Park:
About the Author
Cleyvis Natera is the author of the debut novel Neruda on the Park. She was born in the Dominican Republic and raised in New York City. She holds a Bachelor of Arts from Skidmore College and a Master of Fine Arts in Fiction from New York University. She's received honors from PEN America, Bread Loaf Writers' Conference, Virginia Center for the Creative Arts and Voices of Our Nation Arts Foundation (VONA). Her fiction, essays and criticism have appeared in The New York Times Review of Books, The Brooklyn Rail, The Rumpus, Alien Nation: 36 True Tales of Immigration, TIME, Gagosian Quarterly, The Washington Post, The Kenyon Review, Aster(ix) and Kweli Journal, among other publications. Cleyvis teaches creative writing to undergraduate and graduate students in New York City. She lives with her husband and two young children in Montclair, New Jersey.
Author Photo by Beowulf Sheehan.
Episode Links and Reading List: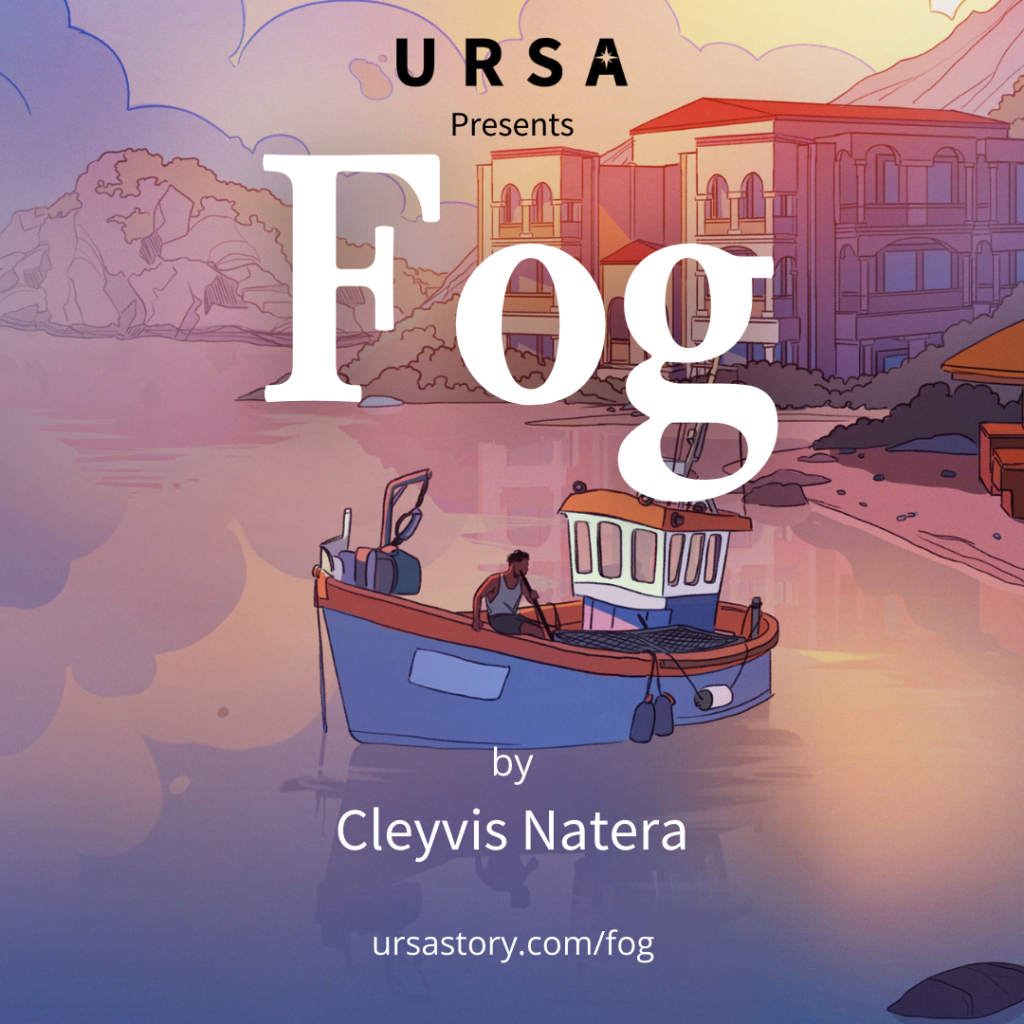 More from Deesha Philyaw and Dawnie Walton:
Support Future Episodes of Ursa Short Fiction
Become a Member at ursastory.com/join.
Transcript
Cleyvis Natera: And he got a Pulitzer while I was his student. And I was like, "Well, I should do this because they're just handing out Pulitzers!" [Laughs]
[Music intro]
Dawnie Walton: Hey, y'all, I'm Dawnie Walton.
Deesha Philyaw: And I'm Deesha Philyaw.
Dawnie Walton: Welcome to the Ursa podcast, a celebration of all things short fiction. On this podcast, we interview authors, discuss collections and stories we love, and shine a light on new writers and those who never got their due.
Deesha Philyaw: And at Ursa, we're not just talk, we're publishers too. Over at ursastory.com, we've created a new home for short fiction from some of today's most thrilling writers, as well as emerging voices—with stories you can read on your phone and audio stories that you can listen to right here in your favorite podcast app.
Dawnie Walton: We're doing all of this with support from you. Become an Ursa member today by subscribing on the Apple Podcasts, or by going to ursastory.com/join.
Deesha Philyaw: Today, we're excited to have, Cleyvis Natera as our guest. Cleyvis is the author of Neruda on the Park, a novel that you, Dawnie have praised as "a beautifully observed and propulsive debut."
Dawnie Walton: Yes. So, this stellar work follows members of a Dominican family – the Guerreros, who live in Nothar Park, a predominantly Dominican part of New York City and they've been there for 20 years. And they take radically different paths when faced with encroaching gentrification. And I'm not alone in praising this page-turner. Naima Coster notes that it "is as poignant and perceptive as it is sexy and thrilling. The rare book that manages to be chilling, fun and profound all at once." Our friend Robert Jones, Jr., calls it, "Beautiful and terrifying." And the list of early fans goes on and on.
Now, if you've read Neruda on the Park and loved it as we did, we have great news for you, Cleyvis is a prolific writer of short fiction as well. One of the best short stories I've read in recent years was written by Cleyvis and published by Kweli Journal in 2019 called, "Played or How I Failed at Becoming a Chapiadora." And now we are super proud that Cleyvis's latest short story, called "Fog," is an Ursa Original. We're going to talk about this story in today's episode. So, this is your official spoiler alert.
Deesha Philyaw: And a little bit more about Cleyvis: She was born in the Dominican Republic and raised in New York City. She holds a Bachelor of Arts from Skidmore College and a Master of Fine Arts from New York University. She has received honors from PEN America, Bread Loaf Writers' Conference, Virginia Center for the Creative Arts, and Voices of Our Nation Arts Foundation (VONA). Her fiction, essays, and criticism have appeared in Alien Nation: 36 True Tales of Immigration, Time Magazine, Gagosian Quarterly, The Washington Post, The Kenyon Review, Aster(ix), and Kweli Journal, among other publications. Cleyvis teaches creative writing to undergraduate students at Fordham University and graduate students at the Writer's Foundry MFA Program at St. Joseph's College in Brooklyn. She lives with her husband and two young children in Montclair, New Jersey. Cleyvis, welcome to the Ursa podcast.
Cleyvis Natera: This is such a thrill. I am so excited to be talking to both of you, Dawnie and Deesha, I am a huge fan of your books.
Deesha Philyaw: Oh, thank you.
Cleyvis Natera: So, this is such a dream come true. I'm trying here not to let my face crack. I was smiling so hard as the two of you were talking. I'm like, "Be cool, Cleyvis. Be cool." I cannot be cool with the two of you. Thank you for having me.
Dawnie Walton: We are so thrilled for you to be here. And it has been such a joy to see Neruda on the Park, finally out in the world. I know it has been a journey and I want to share with our listeners, your personal journey as a storyteller. When did you first start writing stories? And when did you know that this was the path for you?
Cleyvis Natera: So, I started telling stories probably when I was very young. I just loved making up stories as a kid in DR. The power would go out and there would be nothing to do. And so we would just make up stories and I always wanted to make people laugh. That was the in for me as a storyteller.
Dawnie Walton: You are very good at that.
Cleyvis Natera: Yes, thank you. But it wasn't until I started college that… I had become an avid reader in junior high school, right as I was learning English. So, when I started reading books, I was probably reading mostly in Spanish, and then at one point, I switched over when I got into AP English in high school.
And so it wasn't until I got to college that I took a creative writing course with Steven Millhauser, who is a fabulist. And he got a Pulitzer while I was his student. And I was like, "Well, I should do this because they're just handing out Pulitzers." So, I started writing short fiction then, when I was a freshman in college.
Deesha Philyaw: Wow. And Dawnie and I have talked about the different challenges that come with writing fiction in any form, writing a novel versus writing a short story. And so Dawnie and I are switching. She's written a novel and now she's working on short stories. And then now I've written a short story collection, and now I'm working on a novel. What's been your experience, sort of the highs and lows of working with each of these forms?
Cleyvis Natera: I've been thinking about that a lot because to be honest with you, when I was in college, I was working on what I would call now an interlinked collection of stories. And when I decided to apply to graduate school, I was told across the board that, I just wouldn't be successful as a writer with shorter forms.
And so, I had this idea about this little town in the Dominican Republic where all the men leave and the women are left behind. So, I was like, oh, that's a novel. And so I started working on that and that's how I got into the NYU MFA program. But when I think back on it, if the world would've been more welcoming of short stories, I probably would've spent a lot more time writing shorter stories.
More often than not, I find that my entry point into any story is character, and I like to write in fragments. And so more often than not, whether the story is shorter or whether it's a novel-length that involves many characters and many universes within those characters' lives, I actually feel like the characters come to me in pieces. And so, very often I have to pull back even in a novel from the immensity of their lives. And so, these days, because, you know, Neruda on the Park is a book that I wrote over 15 years of my life. And so, every single time when I felt discouraged or I felt ready to give up, I would write a short story. And I consider short fiction play.
Deesha Philyaw: I love that.
Cleyvis Natera: I find that it's so delicious to write something short. And for me, I think about short stories as the moment that changes the character's life forever. And, to me, just observing a character who is about to make or not make decisions that might change their lives, for me, it's fascinating. And I just love short fiction, for me, it always feels like a break.
Dawnie Walton: Yeah. I know when I was struggling with a novel, I would definitely take a break to do a short story and it did feel like play. I love the word you use, "Delicious," let me just take a little riff over here and feel like writing is still fun. It's still fun. So, Cleyvis you teach fiction writing as well. And I'm really curious, when it comes to short story craft, what's the one thing that you're always harping about with your students that they're always saying, "Okay, here she goes again with this little rule or this thing to keep in mind?"
Cleyvis Natera: For me, it's really about propulsion. I feel really strongly that when we're teaching writers, what to care about on the page. So, much of what we pay attention to, and rightfully so is the line, right, and the beauty of the line and the precision of the language. One of the things that I tell my students is that it's so critical for you to think about what it is in the story that should make a reader care. What is it about what's happening that should make them not be able to stop reading from sentence to sentence, paragraph to paragraph, all the way through the end?
So, for me, propulsion is really rooted in stakes and what is it that the character desires and making the desires concrete. I think for me as a writer, it took a really long time for me to embrace because I always wanted to be really super smart. All of my characters always wanted these very abstract things, like freedom and power.
Dawnie Walton: Yeah.
Cleyvis Natera: I think for me, especially with Neruda on the Park, I feel like the whole thing turned on its head when I realized what my characters actually wanted. And those desires were very much concrete. And so now, I think this idea of the tension of a world that wants to keep your characters from getting what they want and the character's desire to get it is what creates a propulsive story.
Dawnie Walton: I love that. And Pablo in your story, "Fog" is definitely a character with a lot of desires and a lot of stakes. So, for those who haven't had a chance yet to read or to listen, "Fog" follows Pablo who's a worker at a resort in the Dominican Republic, and he caters to tourists, especially women tourists, and he dreams of elevating his status, but potentially at a very high cost. Anything else you would add to that description, Cleyvis, in terms of what you think the story is about?
Cleyvis Natera: I love what you just said. That's perfect. I would only add that Pablo is someone who has suffered a great deal of loss. And part of the story is about him also trying to hold on to avoid further loss.
Deesha Philyaw: And let's talk a bit more about the origins, of "Fog," because you said earlier that often the stories for you start with the character. So, is that the case here that it started with Pablo, or did this one come about differently?
Cleyvis Natera: It did. It definitely came in about character. And for me, the setting is really important in this story. Last summer, I spent the month of August in the Dominican Republic and I hadn't been there in a really long time. And one thing that I've noticed, anytime I go back to the Dominican Republic is how starkly surreal resorts are.
There was a time in my life when I couldn't afford a resort, let alone be a guest at one. And it's been really fascinating now because I'm in a different social class than I was when I was born in the Dominican Republic and as I was growing up there. And now when I go back, I can afford to stay in some pretty fancy places.
And so, this is a story that I probably started writing before August of last year, for sure. But it wasn't until I was in the Dominican Republic last August, I was at a resort, a different kind of resort, because they're homes. And so the people that work there will service your home, cook and clean and all these things. But I just remember meeting a young man who to me seemed very much like what I had envisioned the character in an earlier version of "Fog" to be. And I just noticed this character interacting with guests and then interacting with his peers. And it just opened up the story in a way for me, where I finally figured out what the story was about.
Because before that, it was someone who has to make some choices about his life, in order to attain this desired status. And at that moment I realized that it was really about a person who is deeply confused about how to attain his own happiness, versus what the world considers to be happiness. And so, I don't know. I just think like, it was one of those moments where I was in a place with my family, with my two young children and my husband, my cousin was there with her daughter and they're all talking about something else and I'm just fixated on this young man. And he probably was looking at me like, "Look at this tourist checking me out," and I'm like, "I swear, I'm not checking you out."
You're just opening something up to me about this story I'm trying to write. We never even had a conversation about it, but it was just really an incredible moment for me because I think just observing the world sometimes brings with these gifts. And if you're just attentive, then you can find your way through a jam.
Dawnie Walton: There are so many interesting and complex characters in this story. There is Mama Jauna, Vida, the sisters, Laura and Leticia, there is Toqui, Pasofino, and Melba, the client that Pablo has at the very end of the story. I feel like each one of these characters could hold their own short story. Any chance that you're going to explore that in the future? To make something a little more out of this one?
Cleyvis Natera: Absolutely, Dawnie, you're reading mind!
Dawnie Walton: I know, I'm setting you up.
Cleyvis Natera: Oh my God, you're reading my mind! So, "Fog" is part of a collection of short stories I've been working on for a few years. I don't know what people would call it because it's definitely one plot line, and each of the characters carries a part of the action.
So, Vida, who is Pablo's love interest, I've already written her story. And then several of the other characters in this story have already had a starring role. And some of the folks in this story will have a starring role later on. I love these characters because they don't leave me alone. I'm always like "Quiet down, it is not your turn. This is not your story."
Deesha Philyaw: They are relentless.
Dawnie Walton: They are, and it's such a world, the world of this resort on every level. There are the workers, but also the guests. And then there is Mama Juan's, which has a locals-only night on Thursday nights, starting at 10 PM, very specific hours. How fun was that? Well, not fun because the story goes to a dark place, but there is a certain joy that you capture of the workers being outside of the tourist gaze and enjoying the music and the drink. What was writing that scene like?
Cleyvis Natera: Yeah. I love that scene and writing that scene, because one of the things that I often think about, especially when I worked a corporate job, because I also was a manager of people and I would notice how anytime I came around, people would just sit a little straighter, no matter how friendly I tried to be. There was just this kind of weight that your boss carries when they're walking around.
I was thinking a lot about these spaces, especially in the service industry. One of my first jobs when I was in college, I stayed up at Skidmore College and I was a cleaning person for the dorms and I was going to school, but I couldn't afford to buy food and different things without having to work. And so, I became part of this group of cleaning people who are mostly townies in Saratoga Springs. And so in Saratoga, there is this huge racetrack and it's really stark how the people who have money have so much money, and the people who don't have money have very little money.
And so, I just remember that summer, and I was probably 19 years old when I was working with people who were two, three times my age. And I just remember whenever the bosses would go away, it was just like a very, very different dynamic. And so when I was thinking about writing this story and especially the scene where Pablo is leaving the resort, he hasn't left the resort in many weeks and he's leaving because he's trying to find someone, he's hoping to run into someone. And once he arrives, what's waiting for him there is community, the ease of being around people that aren't requiring anything from you, that aren't ready to take anything from you, everyone there is in the same station. And so in a way, it's one of the few times in this story where Pablo really gets to be free.
[Music break]
Deesha Philyaw: Well, there was so much that I appreciated about "Fog" in terms of just the tender and charged subject matter that it broaches as we touched on already and also so much to admire from a craft perspective. I know we give spoilers, but I don't want to give too many spoilers. But I do want to just say, I gasped, I think it was on the second or third time I read "Fog," where you give a single physical detail that gives the reader the clue they need to solve the mystery of the crime that is committed.
And I missed it the first time. Then on a subsequent read, I was like, Oh my gosh, there's just such an attention to detail from just a craft and writing perspective that just feels yummy. You used that word "delicious" earlier. It feels yummy as a writer to see these things in a story. And then I felt like in this single sentence you captured decades and generations, when you wrote, "He – meaning Pablo – would be the first, in many generations of family men who didn't go out in the morning to fish."
And I just roll that one around in my mouth for a while, because it's doing so much work towards where it appears, which is at the end of the story. And the readers now understand all of those layers. And then I started imagining: what if that sentence had appeared at the beginning of the story? We, as a reader, same words, but we wouldn't understand everything that's embodied in that. And I just thought that that was just brilliant and just really, beautiful to have this sentence that's so brimming with meaning it's also full of meaning and it is also full of questions. And I promise I am going to get to a question myself….
Cleyvis Natera: No, please don't. Linger in all of the compliments that you would like. I am not in a rush.
Deesha Philyaw: This question is brimming with questions, like is the outcome of the story, the terrible choice that Pablo has to make at the end, is that a victory for him? Would his father and grandfather be proud of him? Because he doesn't have to go out in the morning to fish. Oh, and of course, we haven't even talked about the work that going out to fish can mean a lot of different things. Does Pablo have regrets? And I love that you don't answer these questions for us as readers, but you compel us to sit with these questions. So, my question is, Was this ending the organic first ending that came upon drafting it, or is this something you came to upon revision?
Cleyvis Natera: Yeah. Well, thank you for that. I mean, I really appreciate your reaction, Deesha. I do think that it's very important for me within the work, whether it's my short fiction or my longer forms of work to charge the sentences with questions. I feel like what haunts us as readers and what I love most is when I'm given an opportunity to make up my own mind about what the character choices mean longer term for them.
I find that to be a really rich place for me as a human, to like just marinate and then to think of my own life and the choices I've made. So, I really appreciate that reaction. In terms of the ending, the ending of the story went past this point to the next day. And one of the things that I love the most about working with Dawnie as an editor is that when Dawnie… Let me just say this for anyone who's listening who might be a writer, and it's that I've been thinking a lot about our instincts and when do we listen and when do we not listen?
I'm part of some really exceptional writing groups. And I had written an earlier version of this story, where it starts exactly where it started and it ended pretty close to where it ends now. But I had been given some feedback like what we need to prepare readers and things like that, which I thought were fair enough. And so, I added a lot of content to the story at the beginning, and then there was maybe like another page or so that went past where it ends now.
And it's so interesting because when Dawnie read it and Dawnie was like, "I think the natural starting place is here." And I was like, "I knew it. I knew I was right." So, I'm really so grateful to Dawnie because she had this really keen understanding of this world and the organic place where the story should start and end. And so, for me, I always tell my students that, one of the things that makes me feel bolder now after taking 15 years with my first book, is that I now recognize that there are these opportunities for collaboration and that it doesn't take away from you as a writer or creator.
But rather like, this is the way it has always been. The best writers who we admire and love, also had editors that made their work better. And so for me, it was just thrilling to A. work with Dawnie because she's brilliant. But also because she helped me be like, Yeah, you're right, start it where you start and end it where you end it. Because the way that we ended it for me felt very transcendental and also felt like what I wanted it to feel like, moving a little bit forward, moving a little bit backward.
Dawnie Walton: Well, that image of the chocolate melting on his tongue, the taste of sugar, of such softness of caramel, I was like, "This is the line. This is got to be the ending." I mean, it just knocked me out, and you had all the elements there. It was just figuring out how to rearrange them a little bit, so the beginning and the end did feel a bit more natural.
Deesha Philyaw: I love that you're both talking about a feeling, because you probably get this a lot when emerging, newer writers ask you for advice or ask your perspective about how you know when the story is done or when there's an ending and so forth. And I think sometimes people are looking for a formula. At least for me, it is a feeling. And I think that goes back to what you were saying, Cleyvis about play writing with this spirit of play and exploration and experimentation and trusting your gut and following your gut, following your own pleasures. I imagine, as you're writing, that it's as pleasurable for you as it is for us to read. Is that true?
Cleyvis Natera: Oh, absolutely. As you were talking, I was just thinking about how one of the biggest differences for me in writing a novel and writing a short story is this inversion happens to me where in a novel, the beginning and the endings are always crystal clear and it's always the middle that sags, that's the pain in the ass. But in a short story, I feel like I really know what the heart of the story is. And to me it's always how do you enter and how do you exit it that tends to be a question mark.
And so, I've really learned to give in to these moments of sensual pleasure in the act of writing, because I feel like the whole point of us using sensory detail to help the world come alive, help immerse our readers in this fictional world, is that that's the way that we experience the world. Everything we experience, we experience through our bodies. And so for me, finding exactly the way, the words and the sequencing of a scene so, that me, first of all, I'm a hundred percent there with that character, but then also, so that I am just in some ways, helping a reader be there with me, too.
I find this moment of me creating a world that is true to the character and then a reader entering that world to be incredibly intimate, and I think that is really sexy. Maybe I'm not supposed to say that. But I find that experience of when do you ever get to enter someone else's imagination? There are other art forms of course, that I love, but for me, there's just this incredible, sensuous experience in writing good fiction and inviting someone to come along. And I love that you asked the question the way you did, because it's deeply pleasurable to me. And I also feel like it's one of the ways in which we can create community, in a way where you don't even have to touch each other, but you're somehow still touching.
Deesha Philyaw: That's right. Even the response itself, you were like, maybe I shouldn't say that. No, I'm so glad that you did… well for lots of reasons, I just think it's juicy. But also it demystifies this process and one of the only reasons that there is this mystery and opaqueness is it's elitism and it's some gatekeeping that says that it can only be cerebral as if the carnal and the cerebral are just mutually exclusive. And your writing speaks to how that is such a lie, that is just not true. And then the last thing, and you've touched on this a little bit in your response to something Dawnie asked earlier, Is there else that you haven't mentioned already that you would hope that readers of the story and now listeners when they hear the audio production of "Fog" you hope, we take away from the story?
Cleyvis Natera: I am often struggling with this idea of what we are asked to surrender as people in pursuits of success. And as an immigrant who grew up in the United States, I feel like there was just so much of who I am as a person that I often had to surrender or abandon to be believed to be part of the organism that is the American society. And a lot of what I think often I was asked to abandon had to do very deeply with my cultural norms and my language, and things like that. And so I'm often inviting readers to consider how much of a lie it is, this idea that there's this more meaningful life that we will all live as long as we make all this material wealth.
And so, my characters… and not all of them, I will say in this collection, are all struggling with very different kinds of desires around this concept of freedom. But for Pablo, especially, he really bought into this idea that life on the other side of poverty means that life of wealth, and Pablo connects that wealth and that material wealth with spiritual wealth. And I just want to invite readers to think about that. Because for all of us, maybe the answer might be different, but I'd really like to invite people to think about that.
[Music break]
Dawnie Walton: Sort of broadening the lens a little bit, you mentioned that a story typically starts for you with a character. But what is the process that you go through to understand that character's desires and stakes?
Cleyvis Natera: Yeah, this is another place where there's really big differences, because when I write longer works, my revision is so ineffective. I can't even believe what I do. Every time I revise, start with a blank page and I bring over sentence by sentence. It is very elaborate. But with short fiction, my process is, that I very often have this really strong sense of who the main character is and what the situation is. So, with "Fog," I knew that I was going to be writing about this young man in a resort and his longing for a lover. And so, I didn't know much else beyond that, but I know that was the skeleton of the story.
And so, the process of writing it to me is a lot of fun. I just don't put a lot of pressure on first drafts. I understand that I'm not very precious when it comes to language either in earlier drafts because I think most of it will likely be revised and cut away and changed drastically. So, the first few drafts for me are just me telling myself the story and trying to figure out, What are the stakes? What does this character care about? I know Pablo had a father and that relationship and this wrestling with masculinity is really important in the story. But I also knew that I didn't want to do it in the way that I've seen it done before.
I approach questions of masculinity the same way I approach questions of womanhood. And it's like, what is the cost of the individual need to define themselves within the parameters? So, the first few drafts for me are so much fun, figuring out what does the resort look like? A lot of the earlier stories in this collection, the characters aren't at the resort. And so this is one of the first stories where this is someone who really loves this resort. And so, a lot of the early drafts, which is Pablo walking around, giving us a sense of who the players are in this massive place.
All along, we have this sense of this young man longing for people who are no longer in his life. So, my process then is to bring my short story to my workshop. I have a couple of really trusted readers that may read earlier versions of my short stories just to help me flesh out what's what. But eventually, I will bring my fiction to a workshop that I'm part of called Open City. And there are some really incredible writers in it. And usually, by the time I bring a short story to that group of writers, the story is pretty strong and that group of writers will often then challenge everything that I've done with the story.
So, the structure and what characters are necessary, and again, like desires and stakes, a lot of people are very precise at the line level. So, I find a lot of really helpful feedback comes out of that group. There are around 10 writers in it. And so, what's interesting to me is that after those workshop meetings, I usually come back to the story, I'll read through everybody's feedback on it, and then I'll leave it alone, I give myself some time to just absorb and figure out what my instinct is telling me about what needs to happen with it.
I would say all in all, for "Fog," I would say somewhere around 12, 13 drafts. And some of them happened very fast. I would say I probably went through six or seven before I shared it with anybody, and, like, really dramatic point of view, starting from different points in the characters' lives. Making sure that Pablo really was the owner of the story and not someone else, because the story is also concerned with young children and other characters. So, making sure that this part of what's happening in the story belongs to Pablo.
So, for me, it's just a lot of fun. It's like a puzzle and I love going through drafts because I never throw out my drafts, I save them. And then sometimes those drafts become parts of other pieces of work that can become not even for this project, but different things. So, I'm always digging through my old work for it.
Dawnie Walton: Me too. I'm not the only one that does that? Oh my gosh. I have a whole folder called "Cut Parts" from other things. And I've always dreamed that maybe someday the next big thing will be in those little fragments that got cut out.
Deesha Philyaw: Yes. I just call mine, Scraps. Yours sound all nice.
Dawnie Walton: They are gems. That's what we should call them.
Deesha Philyaw: Gems, yes.
[Music break]
Dawnie Walton: I want to back up a bit to baby writer, Cleyvis and your first ever short fiction publication and what you remember about it, because it's always so amazing to have that first publication.
Cleyvis Natera: Yeah. I'm smiling so hard right now because it is such a joy to come to this point because I feel like sometimes, especially for me, I got my MFA at NYU and I really thought I was going to be this novelist. And I was very committed to the idea and things have changed quite a bit from when I graduated from my MFA program. That was nearly two decades ago.
And when I graduated, you didn't see as many people going between the genres, like you are a novelist and it was like, are you even taken seriously when you're a sure story writer? So, for me, I wanted to be taken very, very seriously as a writer. And so I did not ever try to publish any short stories. I also was writing essays and I never would try to get those published because I was like, "Enter the world the way you want to be considered." And it wasn't until I came back into writing, for a lot of different reasons, that I ended up leaving the writing community and just focusing on my full-time corporate job for a long time and on my family.
And so, about four years ago, I decided to come back very seriously into writing. And at that point I was like, the wheels are coming off. I'm writing everything. I felt this thirst to just touch every single genre. I wanted to write essays, and I wanted to write very directly about my personal life and then I wanted to really write short stories and be very serious and intentional about my love of short stories. And so, as I started writing and revising and doing all these other works to the novel, like I said, I wanted to write short stories. And so, "Played," which Dawnie you mentioned before, was my very first short story.
Dawnie Walton: Was it? That was your first? Oh my God.
Cleyvis Natera: It only got published three years ago. My fiction only got published for the first time ever three years ago. And Laura Pegram is amazing. I was a big fan of everything Kweli, I had been to conferences and I participated in some workshops with Laura. And this short story though, I've written it because one of the questions I had was like, why am I always trying to write about exceptional people? I think I had fallen into this whole thing, and Deesha it is like what you were talking about before. How often we're… part of the way that we're brought up, if you're brought up in predominantly white spaces, is that you kind of buy into it.
I'll just speak for myself. I bought into this idea that the only people worth examining are exceptional people. And I think everybody is exceptional. It's just what they're going through, whether or not that might be considered exceptional by some. And so I just was thinking a lot about how different I was when I was a teenager and how there was a point in my life where I had a choice to make. And I made a choice that pivoted my life toward academics and toward the life that I have now. And I was thinking a lot about how different things might have turned if I would've made a different decision during that time when I was around 14, 15 years old.
And so, I just wanted to write a story and I wasn't even sure whether or not it would ever even be published. And I just wanted to write it in the way that I sounded when I was that age and in the way that my nieces and nephews sound now. And so I wrote this story just really wanting to be true to what it means to grow up as a young Dominican kid, growing up in Harlem, growing up in Washington Heights. So, I wrote this story, I was really proud of it. I put it through the wringer, by myself with my writing workshops. And then I shared it with a few editors who I had met through different conferences.
And I was told that the story needed to be more elegant. And I remember thinking about what that meant because my original reaction the first time when the editor said it, was like, feeling outraged and offended, which is always the way I react to anybody giving me any feedback. [Laughs] And then I was like, "Calm down. Cálmate." And I took a deep breath, "Is it true? Do I need to change the language?" And so, much of that short story is really about the friction that exists. And a lot of what I explore in my fiction, I think. And I wanted to come through at the sentence level and I work quite hard to create that friction and create at times what I consider to be an awkwardness within the diction, so that if you're reading it and the syntax feels slightly off, that is part of what I want you to struggle with, because that's what I have had to struggle with in mastering English.
And so, so much of that was on purpose and I felt like it was either thought to be crass and it's part of her charm, this young girl. And so, I was just like, "Y'all don't know what you're talking about. Get out of here, like elegant, get out of here. You don't even know what the point of the story is, if you want the story to be elegant. I know how to write elegant stories." And so, I left it alone, and then Laura put out a call for short fiction and, she responded immediately to my short story… I didn't even know her then, and she responded, to my short story and she published it and she did not touch anything, she understood it.
And I just have to tell you. And by the time my first short story got published, I had been writing fiction for 20 years. And there's something to just be said for just knowing what your intention is. And I feel like I could have landed that short story in a place that is considered more successful for a beginning writer, had I been willing to compromise on what the story is supposed to do. But I was like, you know what, I've been around these streets a long time and this time around, I'm going to do it my way. And if that means that the stories are just not going to be considered polished, the stories are not going to be considered elegant or beautiful or worthy of fancy awards, I'm going to be okay with it, because it's more important to me that that story stands for what it stands for and it reflects what it is supposed to reflect about my community.
You guys are getting me worked up, talking about the story, but it was just such a good moment to have the story in the place where it belonged. When you have an editor who gets it, they're going to know. Dawnie, you knew there were certain things we had to do to "Fog." And we did it and it's phenomenal. But for me, I'll never forget how hard in my own heart I wanted to protect that little story. And then it did, it made it into the world.
Dawnie Walton: And Cleyvis, I cannot imagine that story any other way than how it is. And I'm just galled that somebody said that to you. And I'm so glad that you didn't listen and you found the right home for it.
[Music break]
Deesha Philyaw: Speaking of beautiful stories, what is the best sentence you've ever written?
Cleyvis Natera: I think the sentence that I love most to date is in my novel Neruda on the Park and it came to me whole and it is, "Eusebia, thought herself the whale." And that sentence then became three sentences, because eventually Eusebia thinks herself a tree, and then eventually Eusebia thinks herself the sea. I feel like there was something I wanted to get at with this idea of how connected we are to the earth and to each other.
Do you each have a sentence that you think is the most beautiful thing you've written?
Deesha Philyaw: I know mine, just because people ask me about it all the time. "My mother made a peach cobbler so good, it made God himself cheat on his wife."
Cleyvis Natera: That's such a good sentence.
Dawnie Walton: Oh, yeah. Opening sentence of "Peach Cobbler."
Cleyvis Natera: Oh my God. I teach that short story, Deesha.
Deesha Philyaw: Oh, thank you. Thank you so much. I have another question. What short story by another writer do you wish you had written?
Cleyvis Natera: The one short story that I wish I had written was written by Ana Menéndez. The title story in her collection, "In Cuba, I was a German Shepherd." It's about this group of older men, who are immigrants and live in Miami. And one of the characters is always telling jokes. And one of the jokes is about this little dog, a stray. And the dog is going through an awfully tough time in Miami, not getting enough food. And one of the dog's pals is saying something to the dog about their station in life. And this stray says to them, "You don't know anything about me. In Cuba, I was a German Shepherd."
And it's like one of these moments where when I first read that short story, it was so funny. And then you keep reading the story and you cry because it is this joke and this little dog is like every character in this collection. And it's like, everyone had these lives that were so grand, and then they come to this country and it's so much heartbreak. And so, I remember reading that, and I carried that story with me. Even though I haven't read it in many years, it's one of those stories where there's a time when I'm like, Oh, how do you do it? How do you bring levity to a moment and then help a reader to think about something that's so beyond that? And in my own life, humor has always served that purpose, to help me deal with really difficult things. And so Ana Menéndez, "In Cuba, I was a German Shepherd," is probably one of my favorite stories that I've ever read. And I wish I had written it.
Dawnie Walton: So, Cleyvis from among your stories, which are packed, as we said, with so many memorable characters. Do you have a favorite?
Cleyvis Natera: I'm going to say, because I'm one of those crazy people who… I'm like a masochist, because I get very fixated on stories that I can't quite write. And so I think the favorite thing that I probably have written to date is the short story I'm writing right now, which I cannot write and I can't figure out how to write it. And it's Mama Juana's story. It's about this mother who, because of her own life decision, has put her two young children in some really horrible, horrible situation. And this short story is really important to me because there's something I'm trying to get at, which I technically don't know how to do it.
And so, I've been reading so much and listening to brilliant writers, talk about crafting stories, because I'm like, there has to be a way for me to write it. And so I would say, that's probably one of my favorites because it's also probably one of the most beautiful things I've written and the most devastating and it's beyond my grasp. For me as a writer, it's really important that I keep trying to write things I don't know how to write. And I feel like this is going to give me so much satisfaction if I can pull off what I'm trying to pull off.
Dawnie Walton: So, now that you're in this whirlwind of publication, learning new things, what do you wish you could go back and say to pre-publication Cleyvis about the entire experience?
Cleyvis Natera: Oh, I would just say, don't be so hard… You are going to make me cry. I felt like so much was at stake and it's just really brutal out here for those of us who are trying to do different things. And it's so wonderful on the other side. And for so long, I thought it wasn't going to happen. There was just so much rejection and so much heartache. And I just always thought that it was because of me and because of my writing, like I wasn't doing something right. And on this side of it, I'm like, You've been great all along. And it sounds so conceited, but it's like…
Deesha Philyaw: No, not conceited.
Cleyvis Natera: I felt all along like I just wasn't working hard enough. And I was just really relentless with myself. I wasn't gentle. And I feel like now on this side of it, I'm just like, goodness gracious what the world does to us. So, that's one thing that I would say. And I keep telling my students that, you know, it's going to be hard and sometimes you have to work more on being intentional and learning the craft. But I just feel like the world demands of us that we cut ourselves and that we be so harsh. And I wish I had listened to the people around me who were telling me to be gentle. And I had wished that I myself had been gentler. And that's something I'm trying to learn how to not be so hard and to give in to the joys of being a writer more often than I give in to the pressures of fearing failure.
Dawnie Walton: Wow. Cleyvis the world is here for you. I'm so happy for you, so excited for you. Can't wait to read more of your work and congratulations on everything, it has been a pleasure to have you on the podcast today.
Cleyvis Natera: Thank you. Maybe we can cut out the crying parts.
Dawnie Walton: I think it's beautiful and vulnerable.
Deesha Philyaw: I do too. Oh my gosh. And there is somebody, there are lots of somebodies that need to hear that, because usually, it's the other way around. It's the people who are so mediocre, but yet so entitled. And then people who have such a tremendous gift and who write so wonderfully, there you are questioning yourself. That makes me want to cry. It shouldn't be that way. But we're hoping that through Ursa and our individual efforts supporting each other, we can turn that around.
Cleyvis Natera: Yeah, I love that. And I was joking about cutting it. You can leave it. I don't cry very often. And now I feel like, on this side of being happy, I'm like, "Oh, happy tears." But it is happy tears, there are a lot of tears that come from so much pain. One of the reasons why I really wanted to be part of Ursa, I had said to Dawnie early on… I mean, Dawnie, I don't know, I was probably the fastest person who responded to your email. Because I was like, "Let me in, let me in." Because I also feel like creating these spaces where we are given an opportunity to do bold things as artists, is so important.
And one of the things why I'm so grateful, that it's taken so long for me to get to where I am is that now I know what I'm working toward. I know what I want my work to do in the world. When I was 25 years old and I had written that first book, I probably would've done anything. If somebody had said not elegant, I would've made it elegant. And so now I'm like, oh no, there's a reason for the friction. There's a reason for the syntax to be awkward. There are certain things I'm trying to do with my work that some people will understand. And so, that's why it was so important for me to be part of this project too, because even though so much time has passed, and we could argue that there's so much more space for us, it isn't true. It's still not very much space for us out here and what we're asked to give up. And so I'm just really proud to be part of this.
Deesha Philyaw: We are thrilled to have you.
Dawnie Walton: Oh, I want to cry, I know. Thank you so much, Cleyvis.
Cleyvis Natera: Thank you.
Dawnie Walton: Thank you for joining us today. If you love today's conversation and want more, become an Ursa member today by subscribing on Apple podcast, or by going to ursastory.com/join. You'll help us produce our original stories and you'll support our work on this podcast, as we turn you on to our favorite writers and short stories. You can support this podcast by leaving a review and a comment on Apple podcast. Talk to you next time.
Thanks for reading (and listening)!
Ursa is a new home for short fiction, from some of today's most thrilling writers, supported by you.
Get email updates:
Subscribe to our podcast: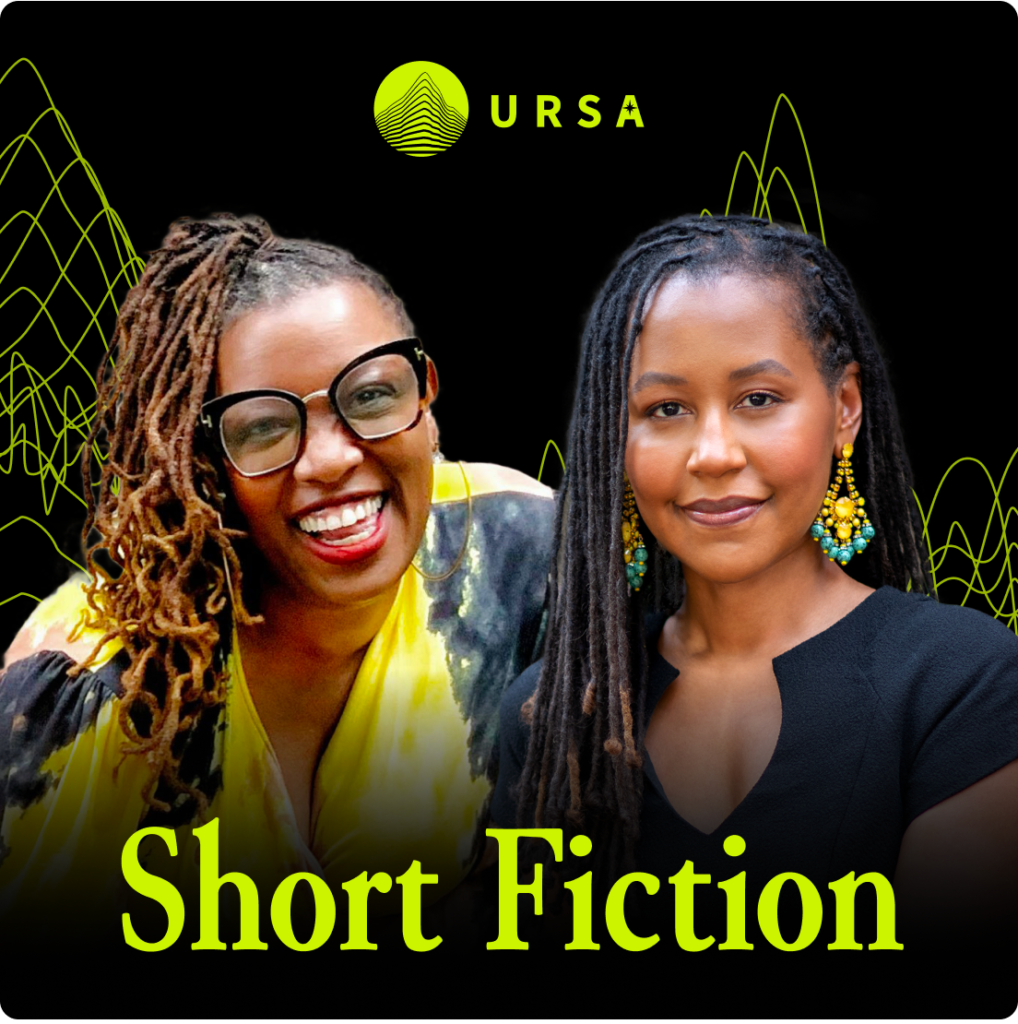 Support our work: Become an Ursa Member
We're on a mission to build a new home for audio short fiction, with an emphasis on spotlighting underrepresented voices. You can help fund Season Two of our podcast and get exclusive, ad-free bonus episodes. Join us today: