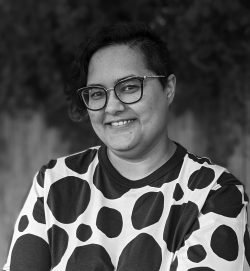 Hi friends,
Here's our latest Story of the Week!
***
These four flash fiction pieces by Jasmine Sawers — titled "Menagerie," "Names for the Daughter You're Aborting," "Things We Lost in the Move," and "A 1972 Witness Statement for the Police Sketch Artist Crumbles When You Lift It from the Water-Damaged Case File" — are vignettes connected through themes of loss, the damaged body, and language.
Published together in Midnight Breakfast Issue 19 in 2022. (838 words collectively)
Why We Love It:
Sawers' style is original, concise, and compelling. These pieces are lyrical and fractured, and the physical structure of each piece shifts to parallel not only its content, but also the tensions, the emotional weight, and the boundaries that its title has placed around it.
Quote:
From "Menagerie": "None of the doctors will let me keep the parts they carve away from me. I would like to keep it in a jar on my mantle, I tell them every time there's something new that has to go. Some doctors laugh but I'm not joking."
Further Reading:
—Story selected by Marina Leigh
***
Marina Leigh is a queer, biracial writer and photographer born and raised in Reno, Nevada, and she is currently earning her MFA in poetry as the Grisham Fellow at the University of Mississippi.