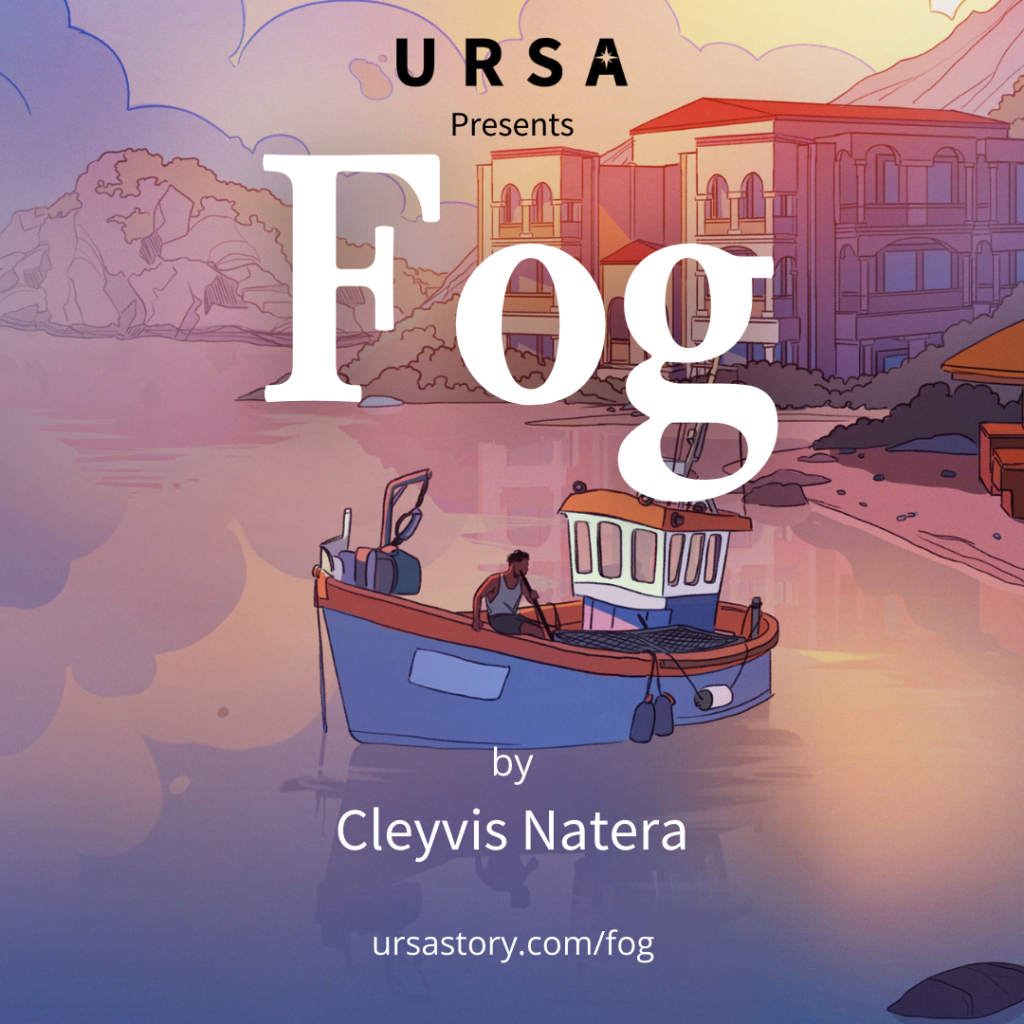 Hi friends,
We hope you are staying safe and healthy. On our latest episode of Ursa Short Fiction, author Cleyvis Natera debuts her original short story, "Fog." It's the story of a worker at a Dominican resort who caters to high-end clients and must confront the choices he's made to elevate his status and seek a different life for himself.
Listen to the story in your favorite podcast app, and read along at ursastory.com/fog.
Then come back next week for Dawnie Walton and Deesha Philyaw's conversation with Natera about the origins of "Fog," as well as her recently released debut novel, Neruda on the Park, published in May by Ballantine Books.
"Fog" is edited by Dawnie Walton and performed by Alberto "Mojo" Peña, with music and sound design by Alexis Adimora, illustrations by Bex Glendining, and audio engineering by Deon Vozov (LA Voiceover). Ursa executive producers are Dawnie Walton and Mark Armstrong.
Coming Soon: Ask Deesha and Dawnie Anything…
Thank you to everyone who has signed up to become an Ursa Member so far. Your direct financial support will help us continue producing Ursa Short Fiction.
We're working on new Member Exclusive episodes — including a special AMA in which Deesha and Dawnie answer your reader and writer questions!
Send us your questions — maybe it's reading recommendations on a specific topic or theme, or perhaps you need help or inspiration with your own writing.
You can email your questions to hello@ursastory.com (subject line: "AMA"), or better yet, leave us a voicemail at speakpipe.com/ursa
Thanks as always for reading and listening!
-Dawnie & Mark