Apple Podcasts Names Ursa Short Fiction a 'Show We Love' for 2022
Hi friends,
We hope you're having a restful holiday season. We're back with another new Story of the Week, but first, some wonderful end-of-year news: The team at Apple Podcasts has just named Ursa Short Fiction one of its "Shows We Love" for 2022!
As always, thank you for listening and sharing…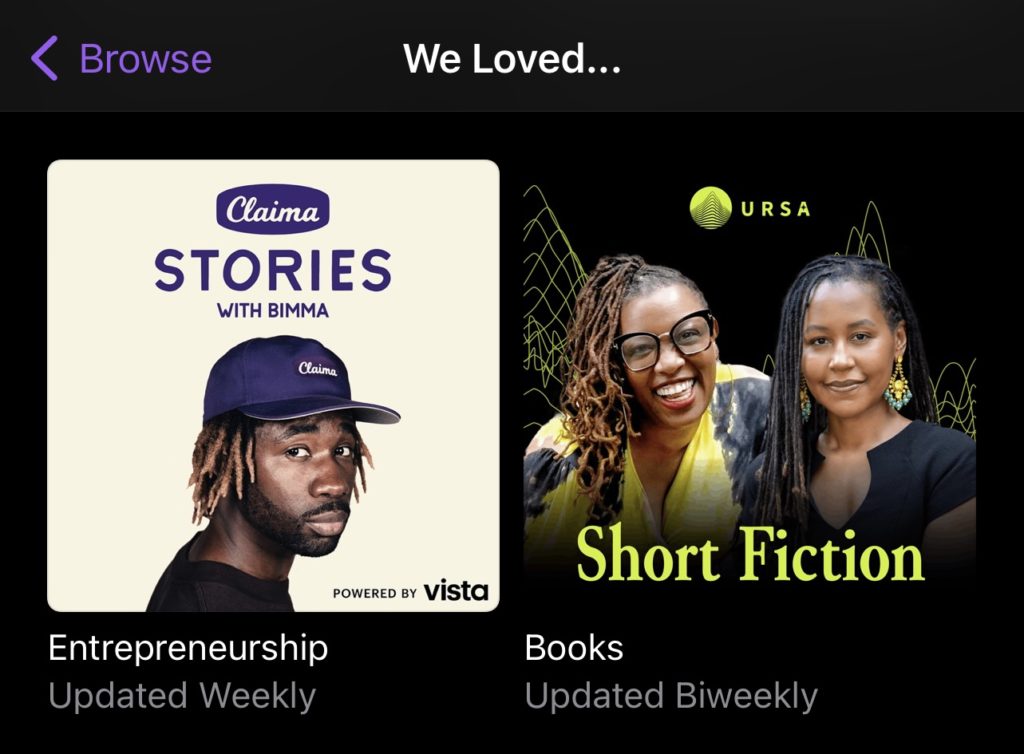 ***
Story of the Week: 'The Disappearance of Guy,' by Alejandro Varela
This story by Alejandro Varela takes place during a period of political unrest, when protestors and organizers tend to disappear. One of those to be arrested is the narrator of the story, who is in a secretive queer relationship with Guy, a handsome, intelligent, and affluent fellow student.

Published in Catapult in October 2022. (3,885 words)
Why We Love It:
The story is a view into a country with a fascist government and military oversight, where the characters choose between what is easy and what is right. Within this strongly political piece is a tender relationship between two young men who are finding their footing as individuals from very different backgrounds, discovering their place within a community fighting for their civil liberties. Varela's style is poetic, and the story works within a realm of productive mystery to reflect the experiences of the characters.
Quote:
"I worked at the university's library that summer, and Guy took to waiting for me outside, usually with an orange in hand but sometimes a bag of plums; fruit was less conspicuous than flowers. No matter that he did this every day; his eyes grew wide each time. Mine too."
Further Reading:
-Selected by Marina Leigh.
***
Marina Leigh is a queer, biracial writer and photographer born and raised in Reno, Nevada, and she is currently earning her MFA in poetry as the Grisham Fellow at the University of Mississippi.
Author photo by Allison Michael Orenstein
Share Ursa with a Friend
Did you know? In addition to Apple Podcasts and Spotify, you can also follow us on Instagram, TikTok, and (coming soon) YouTube.