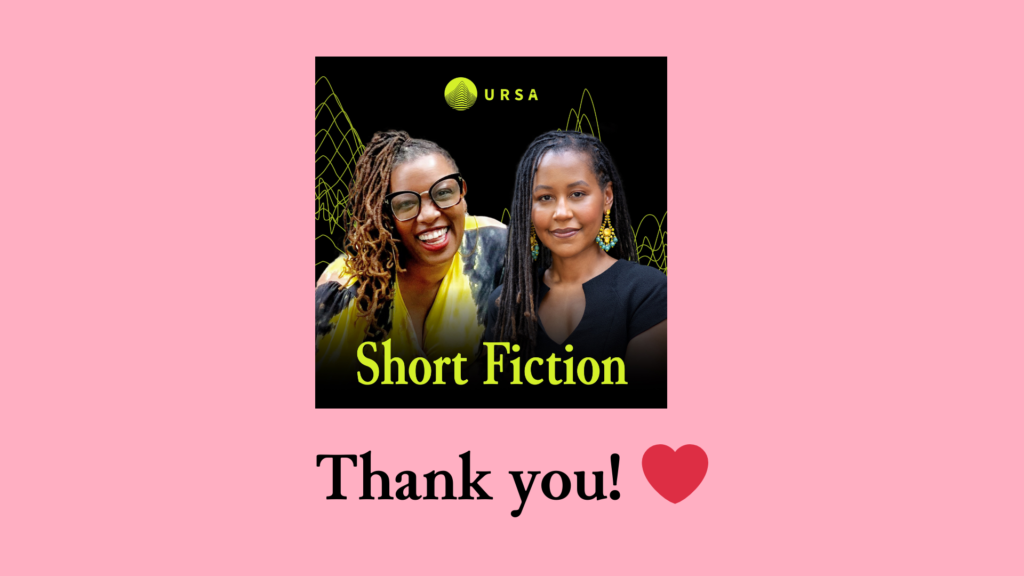 Dear friends,
It's about that time: We've come to the end of Season Two of Ursa Short Fiction. Twenty episodes over six months — and some incredible stories and conversations. We hope you enjoyed them.
On behalf of Deesha, Dawnie, Mark, and the entire Ursa team, we want to thank everyone who was a part of this season — from the writers and guests, to the producers, editors, narrators, and publishers who helped us make everything possible.
And our deepest thanks to you, our listeners, and our members who helped fund this season. Here's a special audio message from Deesha and Dawnie:
Special thanks to: Marina Leigh, Ashawnta Jackson, Kelly Araja, Adwoa Gyimah-Brempong, Khaya Fraites, Vicki Valdeon, Shannon Sanders, Jacob Guajardo, Denne Michele Norris, Rubén Degollado, Nafissa Thompson-Spires, Jonathan Escoffery, Jamil Jan Kochai, Sidik Fofana, Dantiel W. Moniz, Jocelyn Nicole Johnson, ZZ Packer, Macmillan Audio, Scribner / Simon & Schuster Audio, Penguin Random House Audio, and Blackstone Publishing.
Praise for Deesha Philyaw and Dawnie Walton…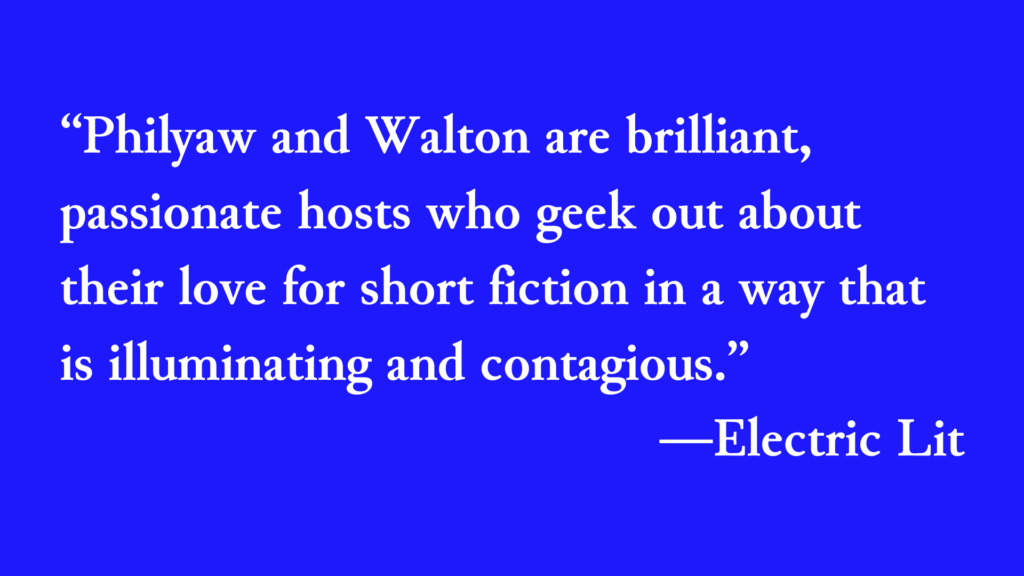 And thank you to Electric Literature for shouting out Ursa Short Fiction on their latest list of 12 Literary Podcasts for Writers and Readers.
We need 100 new members to help fund Season Three (you can now make a one-time contribution, too)
We love making Ursa Short Fiction, and we want to keep doing it. We are relying primarily on listener support to make it happen, and we need your help to make Season Three possible.
Our goal is to sign up 100 new members over the next two months to help us fund future episodes. We are also now introducing one-time contributions to our membership program, so you can contribute $50 (or more!) to our Season Three fund. Join us today:
See you very soon…
We will stay in touch via email and over on our Instagram page, so be sure to follow us there too. Thank you again for everything.
-Dawnie, Deesha, and Mark