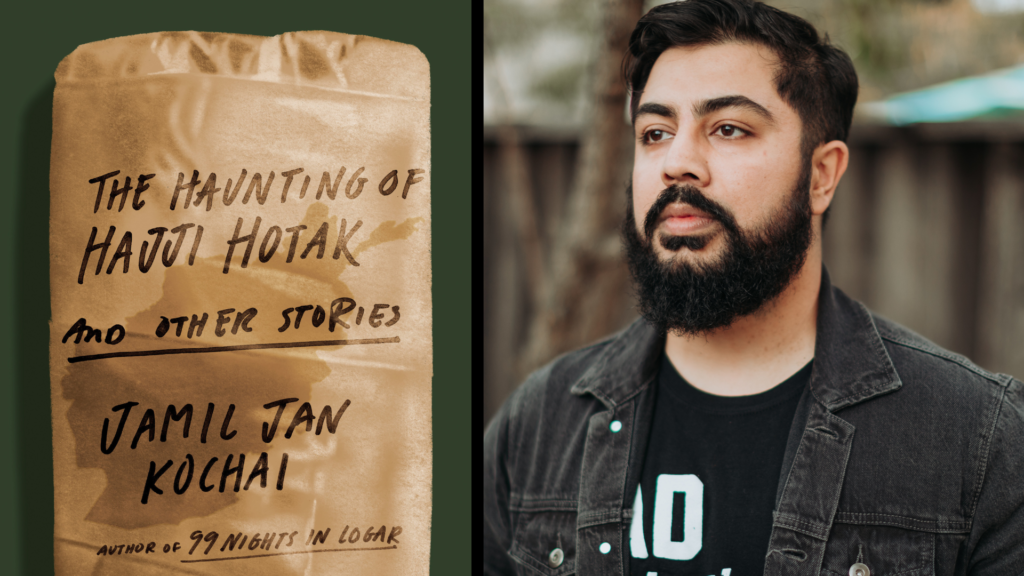 Hi friends!
This week on the Ursa Short Fiction podcast, Deesha Philyaw and Dawnie Walton introduce "Enough!"
Featured in his collection The Haunting of Hajji Hotak and Other Stories, Jamil Jan Kochai's short story discusses intergenerational trauma, violences of both war and refuge, and rage as we follow Rangeena, a mother reflecting on her family and own past.
The story is performed by Suehyla El-Attar Young, and it's excerpted from the audiobook of The Haunting of Hajji Hotak, produced by Penguin Random House Audio. Our thanks to them for sharing this story with Ursa's listeners.
Jamil Jan Kochai's writing is lyrical, his images surreal, and because of the cyclical narrative, the repetition, and obsession with themes of rambling, the story leaves us breathless.
"Enough!" interrogates the ways in which we suffocate, the ways we're haunted, and the ways we survive.
"Enough rambling, enough advice, enough pills, enough nightmares, enough lung damage, enough ghosts, enough beautiful dying boys, enough bomb smoke, enough burning apple trees, enough staring white neighbors, enough heavy breathing…"
Listen to the story, then come back next week for our conversation with Jamil Jan Kochai.
Reading List
About the Author
Jamil Jan Kochai is the author of The Haunting of Hajji Hotak and Other Stories, winner of the 2023 Aspen Words Literary Prize and a finalist for 2022 National Book Award. His debut novel 99 Nights in Logar was a finalist for the Pen/Hemingway Award for Debut Novel. His short stories have appeared in The New Yorker, Ploughshares, Zoetrope, The O. Henry Prize Stories, and The Best American Short Stories. His essays have been published at The New York Times and the Los Angeles Times. Kochai was a Stegner Fellow at Stanford University and a Truman Capote Fellow at the Iowa Writers' Workshop. Currently, he is a Hodder Fellow at Princeton University.
More from Deesha Philyaw and Dawnie Walton:
***
Episode editor: Kelly Araja
Associate producer: Marina Leigh
Audio excerpted courtesy Penguin Random House Audio from THE HAUNTING OF HAJJI HOTAK by Jamil Jan Kochai, excerpt read by Suehyla El-Attar Young.
Help Us Fund Future Seasons and Shows
Ursa Short Fiction is supported by our listeners. Share this podcast with a friend—or become a Member to help fund production: