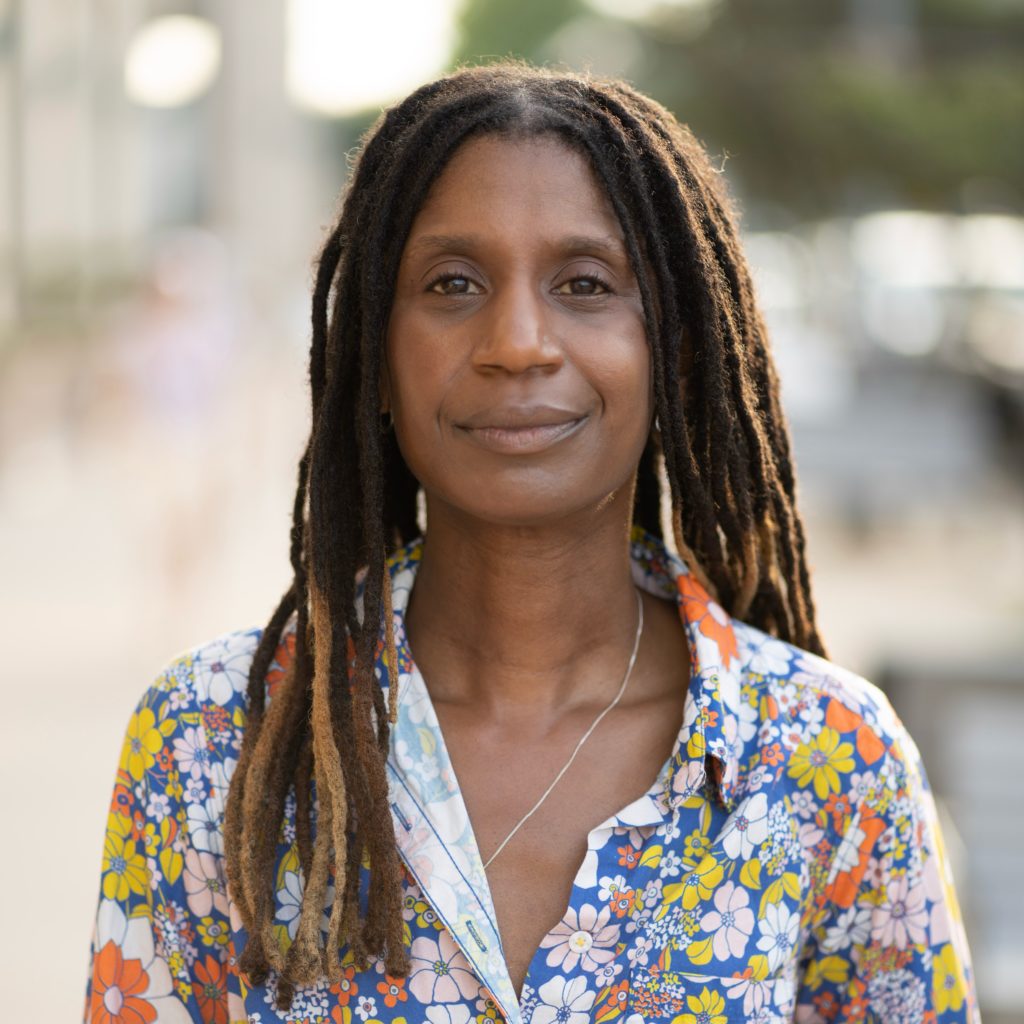 Hello friends,
This week, Deesha Philyaw and Dawnie Walton sit down with Jocelyn Nicole Johnson—author of Ursa's Season Two, Episode 3 story, "Virginia Is Not Your Home"—to discuss her acclaimed debut collection, My Monticello, and the journey of its making. Johnson talks about her writing as a direct response to historical events as they occur, much of her work centering Virginia as home, and grappling with complicated histories, experiences, and ideas around identity.
Johnson addresses the themes that occur throughout her collection, such as that of loneliness, belonging, resistance, violence, and salvation. Deesha and Dawnie dive into questions about perspective, voice, character- and world-building, the writing and revision process, and perseverance as a writer:
"Control what you can control, which is the writing. Enjoy the writing. Do your best with the writing. What matters is the writing. I just think you want to be thoughtful, but put that thought and care into that part of it, because that's the part that you have the most control."
Reading List:
About the Author
Jocelyn Nicole Johnson is the author of My Monticello, a fiction debut that was called "a masterly feat" by the New York Times, and winner of the Library of Virginia Fiction Award, the Weatherford Award, the Balcones Fiction Prize, and the Lillian Smith Award, as well as a finalist for the Kirkus Fiction Prize, the National Book Critics Circle Leonard Award, the LA Times Debut Seidenbaum Prize, and long-listed for a Pen/Faulkner Fiction Award and the Story Prize. Johnson has been a fellow at TinHouse, Hedgebrook, and the Virginia Center for the Creative Arts. Her writing has appeared in Guernica, The Guardian, Kweli Journal, Joyland, Lit Hub, and elsewhere. Her short story "Control Negro" was anthologized in The Best American Short Stories, guest edited by Roxane Gay and read live by LeVar Burton. A veteran public school art teacher, Johnson lives and writes in Charlottesville, Virginia.
Read more from Deesha Philyaw and Dawnie Walton:
***
Episode editor: Kelly Araja
Associate producer: Marina Leigh
Producer: Mark Armstrong
Ursa Short Fiction is supported by our listeners. Share this podcast with a friend—or become a Member to help fund production: