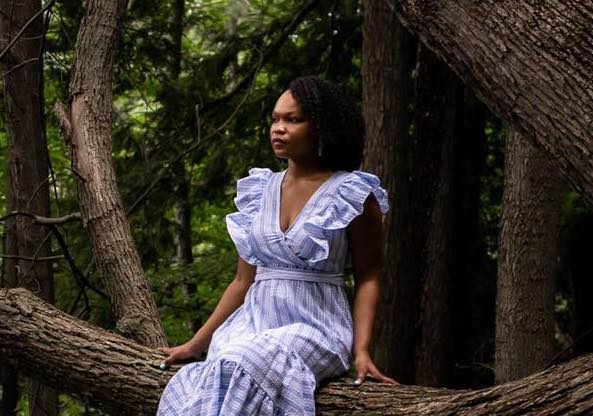 Hi friends!
On our latest episode of Ursa Short Fiction, Deesha Philyaw and Dawnie Walton go deep with Nafissa Thompson-Spires, author of the beloved 2018 collection Heads of the Colored People, to discuss Heads' origin, the texts and other media that influenced Thompson-Spires, inspirations for her stories and characters in the collection, and their shared love for the Notes app.
Thompson-Spires is candid about her upbringing in California and her own family, and how those experiences have shaped her work in terms of characters, autobiographical-leaning-but-fictionalized events, and even her ideas of place and the ways that racism persists in different ways in different parts of the country.
Pop culture is also a big influence on her work—Thompson-Spires reveals that she did her dissertation on Degrassi:
"I got away with writing an entire doctoral dissertation about baby Drake. I find any way I possibly can to work television and music into my work because it's the world we live in. It's the world we inhabit, and I think that it's a huge part of anyone's life. And I also just love allusions. So there's not just references to television and film and popular culture, but there's references to other texts. This whole book is intertextual…"
Reading List: Authors, Stories, and Books Mentioned
About the Author
Nafissa Thompson-Spires wrote Heads of the Colored People, which won the PEN Open Book Award, the Hurston/Wright Award for Fiction, and the Los Angeles Times's Art Siedenbaum Award for First Fiction. Her collection was longlisted for the National Book Award, the PEN/ Robert W. Bingham Award, and several other prizes. She also won a 2019 Whiting Award.
She earned a PhD in English from ­­­­Vanderbilt University and an MFA in Creative Writing from ­­­­­­the University of Illinois. Her work has appeared in The Paris Review Daily, The Cut, The Root, Ploughshares, 400 Souls, and The 1619 Project, among other publications. New writing is forthcoming in Fourteen Days, edited by Margaret Atwood.
She's currently the Richards Family Assistant Professor of Creative Writing at Cornell University.
More from Deesha Philyaw and Dawnie Walton:
***
Episode editor: Kelly Araja
Associate producer: Marina Leigh
Producer: Mark Armstrong
Thank you for your support! Help fund future seasons.
Ursa Short Fiction is supported by our listeners. Share this podcast with a friend—or help fund production: