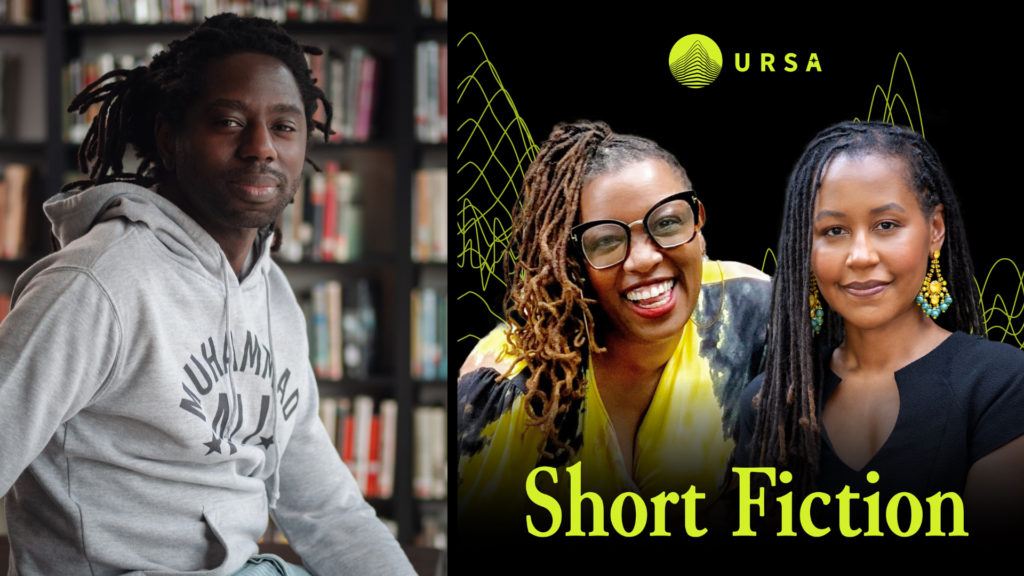 Hi friends!
We hope you've been enjoying Season Two of Ursa Short Fiction. We love making it, and we're so grateful for your continued support of this show and our mission.
Did you listen to "Tumble" last week? Because today we have an amazing follow-up—Deesha and Dawnie's beautiful and heartfelt conversation with Sidik Fofana, author of the 2022 collection, Stories from the Tenants Downstairs.
Fofana discusses his journey getting into NYU, being a public school teacher, taking the long road to publishing his debut collection, and finding inspiration in the daily world around him. Fofana talks about creating voice and authentic characters, and he asks the hard question: in the chaos of life, how do we hold onto dreams?
"My advice is: guard your time. There's 24 hours in a day and you think, 'No matter how busy my day is, how much time can I really protect?' And every day, no matter what happens, I can protect that time, and I can use that time to write. And for me, it's just one measly hour. No matter how busy it is, like it's college recommendations, or I gotta submit grades or plan the yearbook … I can always save an hour. And once you have that, you guard it."
Reading List: Authors, Stories, and Books Mentioned
About the Author
Sidik Fofana is a New York City public school teacher, was a 2018 fellow at the Center for Fiction, and was named a "Writer to Watch" by Publishers Weekly. He is the author of the 2022 collection STORIES FROM THE TENANTS DOWNSTAIRS, in which he introduces readers to the residents of Banneker Homes, a low-income residential building in Harlem, where a looming rent increase affects everyone in different ways. Tenants young and old who weave in and out of each other's lives.
Sidik earned his MFA from New York University. And he lives with his wife and son in New York City.
More from Deesha Philyaw and Dawnie Walton:
***
Episode editor: Kelly Araja
Associate producer: Marina Leigh
Producer: Mark Armstrong
Author photo: Roque Nonini
Your Support Goes a Long Way: Help Fund Future Seasons
Ursa Short Fiction is supported by our listeners. Share this podcast with a friend—or help fund production: