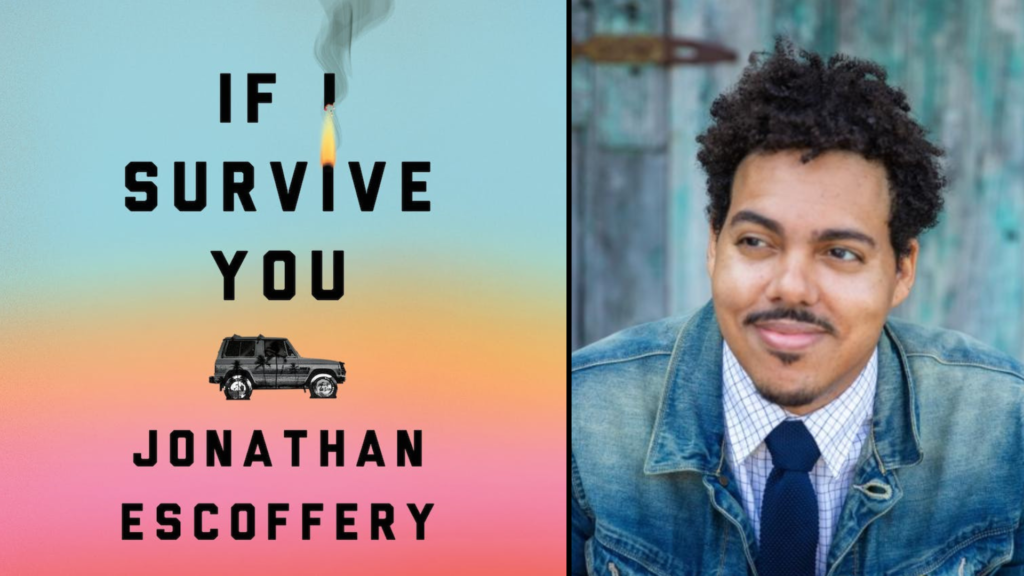 Hi friends!
In our latest episode of Ursa Short Fiction, Deesha Philyaw and Dawnie Walton introduce "Under the Ackee Tree," a story by Jonathan Escoffery from his acclaimed 2022 collection, If I Survive You.
The story is performed by Torian Brackett, and it comes from the collection's audiobook, produced by Macmillan Audio. Our thanks to Macmillan for sharing the story with Ursa's listeners.
This story follows Topper, a Jamaican immigrant who has fled the political violence in Kingston and moved his family to Miami to raise his two sons. "Under the Ackee Tree" is a narrative of leaving and of loss, of destruction and rebuilding, and of the ways we disappoint as partners, as parents, and as children.
Escoffery writes through questions of home, ideas of legacy, and the ways intergenerational traumas and patterns are perpetuated or broken. This story in particular is heartbreaking, as it holds to eye level the central family's tensions, not allowing the audience a chance to look away.
"Sanya smile when she say, I believe you. And you go in to hold her and she box your face, even as blood leak from your forehead into your eyes. I believe you will regret this for the rest of your life, she say. And you know she mean it with that demented smile. And you hate yourself for taking away part of she and replacing it with disfiguration. And more than that, you hate that she is right."
Listen to the story, then come back next week for Deesha and Dawnie's conversation with Jonathan Escoffery.
Reading List
About the Author
Jonathan Escoffery is the author of the linked story collection, If I Survive You, a New York Times and Booklist Editor's Choice, an IndieNext Pick, and a National Bestseller. If I Survive You was longlisted for the National Book Award, the PEN/Jean Stein Book Award, the PEN/ Robert W. Bingham Prize For Debut Short Story Collection, the Andrew Carnegie Medal for Excellence, the Aspen Words Literary Prize, and the Story Prize, and was shortlisted for the PEN/Faulkner Award for Fiction and the National Book Critics Circle's John Leonard Prize. It was named a 'best' book by The New Yorker, The New York Times, NPR, Entertainment Weekly, People, TIME, Oprah Daily, GQ, and elsewhere. In 2020, Jonathan received the Paris Review's Plimpton Prize for Fiction and a National Endowment for the Arts Fellowship. He was a 2021-2023 Stegner Fellow at Stanford University.
More from Deesha Philyaw and Dawnie Walton:
***
Performed by Torian Brackett
Episode editor: Kelly Araja
Associate producer: Marina Leigh
Author photo: Cola Casados
Audio excerpted courtesy Macmillan Audio from IF I SURVIVE YOU by Jonathan Escoffery, excerpt read by Torian Brackett.
Help Us Fund Future Seasons and Shows
Ursa Short Fiction is supported by our listeners. Share this podcast with a friend—or become a Member to help fund production: