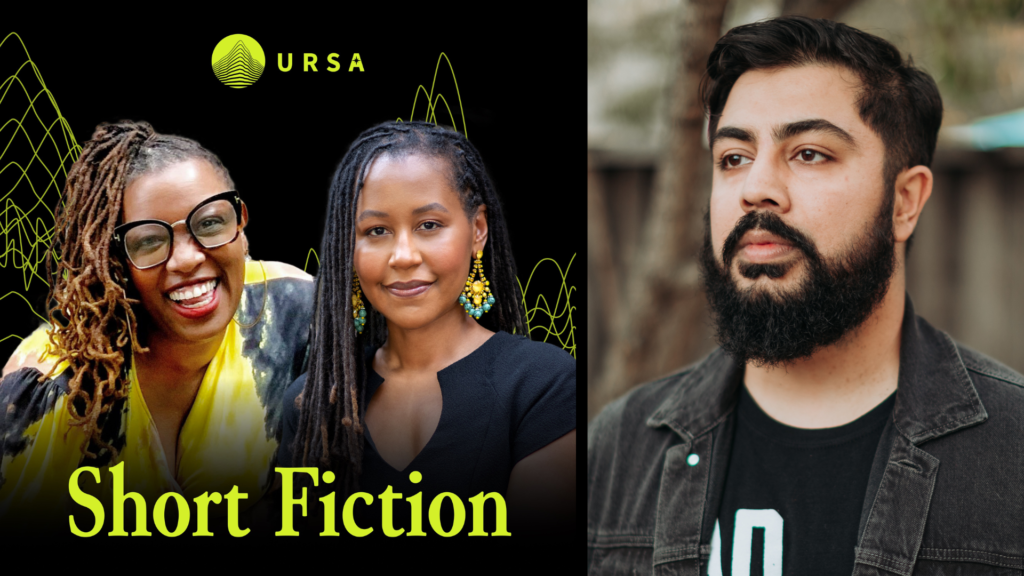 Hi friends!
This week on the Ursa Short Fiction podcast, Dawnie Walton and Deesha Philyaw sit down with Jamil Jan Kochai, whose short story "Enough!" from his collection The Haunting of Hajji Hotak and Other Stories (Viking / Penguin Random House Audio), was featured in our previous episode.
Kochai discusses how he fell in love with storytelling and short stories as a form—reflecting on his family, his childhood, and how his stories, characters, and themes come naturally because they're rooted in his upbringing.
Kochai also talks about the challenge of writing as a public experience as he becomes more well-known in the literary world, and how he approaches writing personally, where he consistently returns to the idea of writing as writing — separating writing from "the noise."
"In storytelling, sometimes you have to build walls in order to dance within them."
Reading List: Authors, Stories, and Books Mentioned
About the Author
Jamil Jan Kochai is the author of The Haunting of Hajji Hotak and Other Stories, winner of the 2023 Aspen Words Literary Prize and a finalist for 2022 National Book Award. His debut novel 99 Nights in Logar was a finalist for the Pen/Hemingway Award for Debut Novel. His short stories have appeared in The New Yorker, Ploughshares, Zoetrope, The O. Henry Prize Stories, and The Best American Short Stories. His essays have been published at The New York Times and the Los Angeles Times. Kochai was a Stegner Fellow at Stanford University and a Truman Capote Fellow at the Iowa Writers' Workshop. Currently, he is a Hodder Fellow at Princeton University.
More from Deesha Philyaw and Dawnie Walton:
***
Episode editor: Kelly Araja
Associate producer: Marina Leigh
Producer: Mark Armstrong
Ask Deesha and Dawnie a Question, and Get Featured on the Show!
We've got another special AMA episode of Ursa Short Fiction coming soon—so send us your questions and voicemails with everything you'd like to know about writing, short stories, and finding your inspiration.
Reply to this email (hello@ursastory.com) with your questions, or you can leave us a voice message at speakpipe.com/ursa. We'd love to hear from you.
Your Support Goes a Long Way: Help Fund Future Seasons
Ursa Short Fiction is supported by our listeners. Share this podcast with a friend—or help fund production: