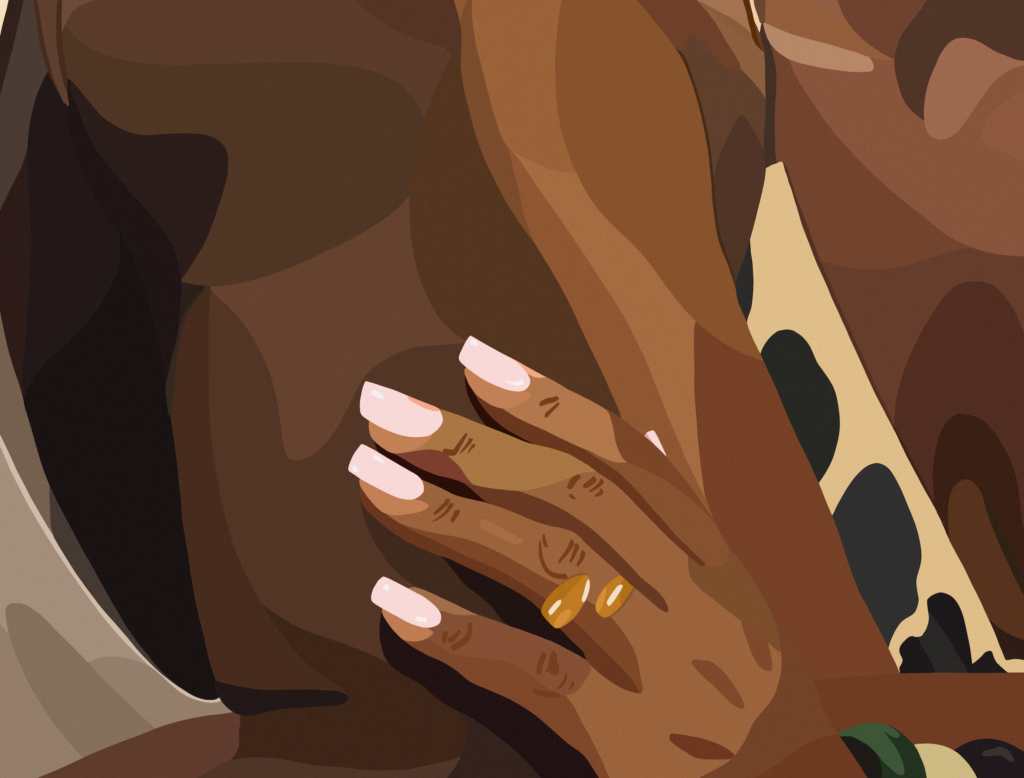 Hi friends!
This week on Episode 15 of Ursa Short Fiction, co-hosts Deesha Philyaw and Dawnie Walton introduce their latest short story pick, Nana Nkweti's "Dance the Fiya Dance," from her acclaimed 2021 debut collection, Walking On Cowrie Shells, published by Graywolf Press. 
Through a series of journal entries, we meet Chambu, a DC-based linguistic anthropologist and "Halfrican" (daughter of a Cameroonian mom and African American dad) who processes a devastating loss while sparking a sexy new romance.
The story is performed by Enih Agwe, with music and mixing by Alexis Adimora, and illustrations by Halimah Smith at Artpce.
You can read along at ursastory.com/dance.
Help us fund Season Two of Ursa
We have some amazing stories and guests in store for next season, but we need your help to make it happen. Join us today:
Thank you again for reading and listening.
-Dawnie & Mark