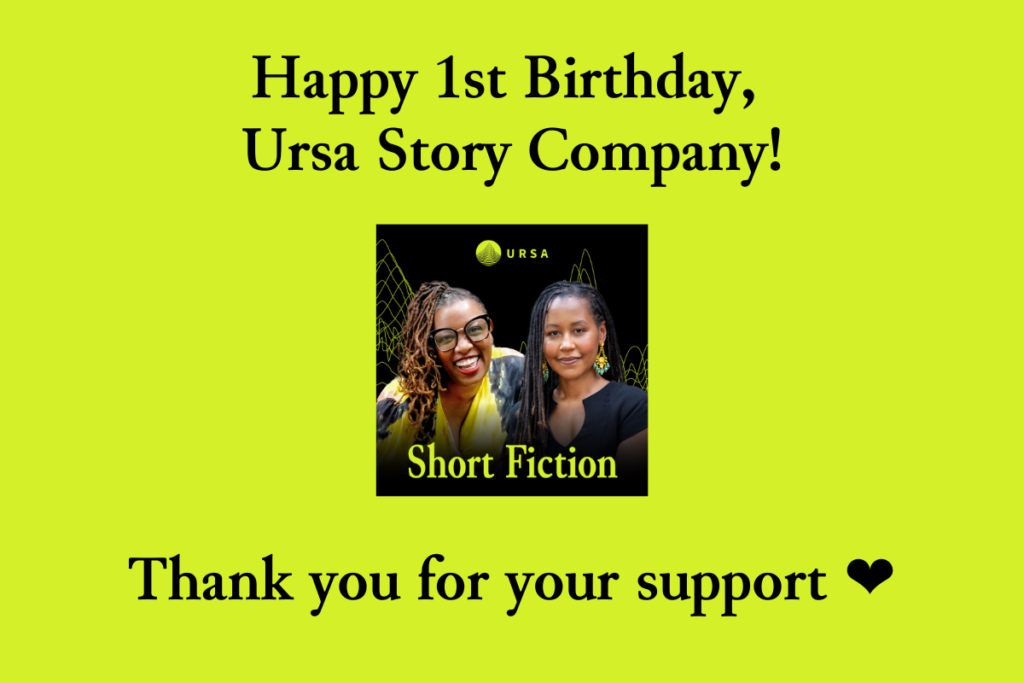 Dear friends,
Happy first birthday to us!
On behalf of Dawnie, Deesha, Mark, and the whole Ursa team, we want to thank you. We couldn't have done any of this without your love, your contributions, and your encouragement along the way. 
And we are just getting started.
Thanks to you, here's what we've accomplished in our first year:
1. Created a hit podcast, Ursa Short Fiction, that Apple Podcasts named one of its "Shows We Loved" in 2022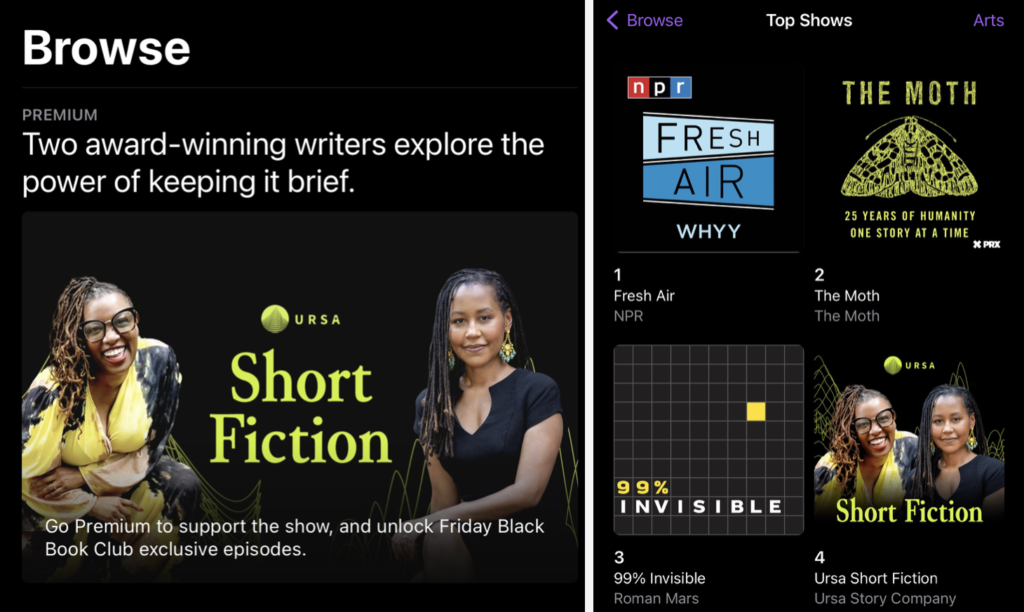 Deesha Philyaw and Dawnie Walton geeking out on their favorite short stories. It doesn't get any better than that. We're midway through Season Two, with more great stories and conversations on the way.
2. Produced immersive audio stories, submitted by you

It's been such a joy to bring writers together with voice actors, producers, and artists to create these stories. Check out all our audio stories here. 
3. Partnered with audiobook publishers to bring their best stories to you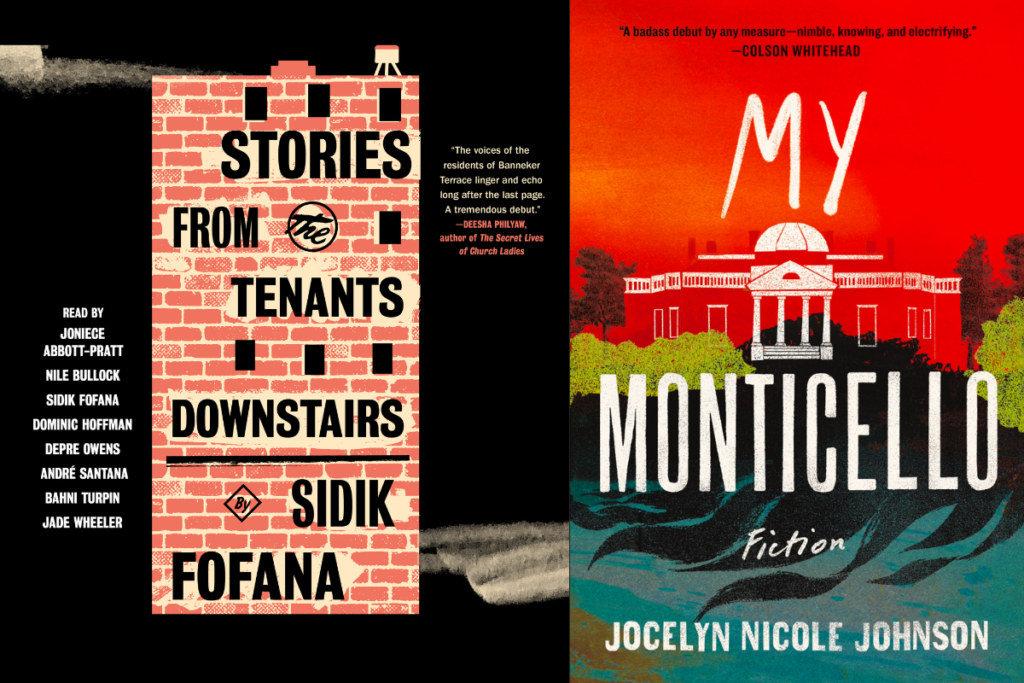 We also love audiobooks, and our partnerships with publishers like Macmillan Audio, Scribner / Simon & Schuster Audio, and Graywolf Press, have allowed us to showcase the best of new and classic short story collections.
4. Helped celebrate writers you may not have heard about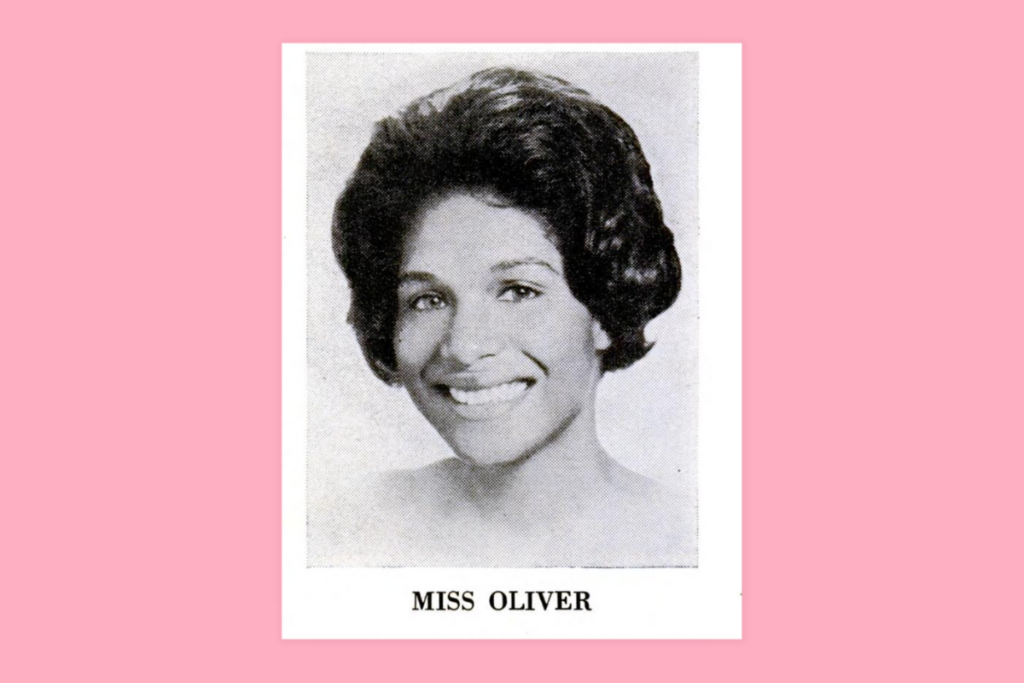 Diane Oliver was a brilliant writer whose life was cut short at the age of 22. Michael A. Gonzales wrote about her and shared Oliver's stories in our two-part series. Grove Atlantic (US) and Virago Press (UK) have now announced that they will be publishing her posthumous collection, coming in February 2024.
5. Hosted Member Exclusive conversations to support writers and artists in their creative journeys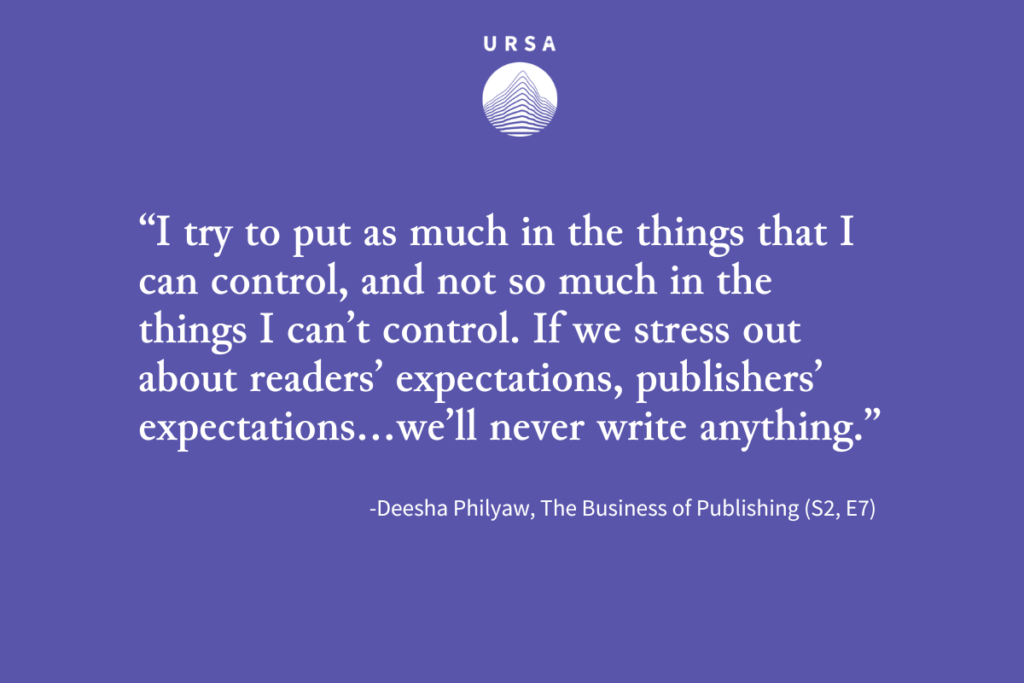 Deesha and Dawnie have blessed us with stories and advice from their own experiences — going deep on the craft of storytelling and the business of publishing, all for our Ursa Members. Listen to all our Member Exclusives here.
6. Helped other publishers and companies make their own podcasts and audio stories
Did you know? Ursa is also a full-service production company. If you'd like to work with us on a show, or bring us in to train your team and create your own amazing podcasts, please get in touch: hello@ursastory.com.
What's next?
Ursa Story Company is building a network of podcasts that celebrate storytelling across many genres. And we're already working on Season Three of Ursa Short Fiction. We also hope to open submissions back up very soon.
Thank you again for all your support, and we'll be back next week with another new episode.
-Dawnie, Deesha, and Mark